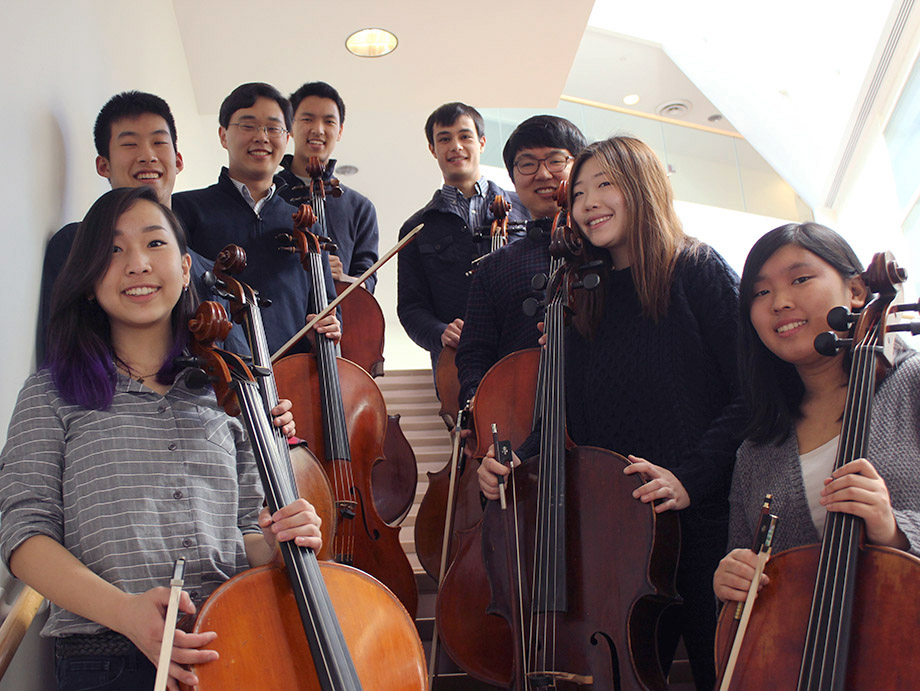 In 2015, the cellists of Princeton University Orchestra had a vision of a new kind of classical ensemble: one that refuses to abide by genre conventions. La Vie en Cello was the fruit of that vision, and we are proud to perform our own arrangements of popular songs, mixing and matching elements of pop, rock, funk, jazz, and whatever else happens to be in vogue. In short, if we like it, then we'll play it.
Our cello choir is an in-demand group that plays in a large variety of settings, ranging from the lively atmosphere of an "arch-play" to the formality of an art gala. Our unique blend of musical styles and large range of repertoire has allowed us to pursue a multitude of projects.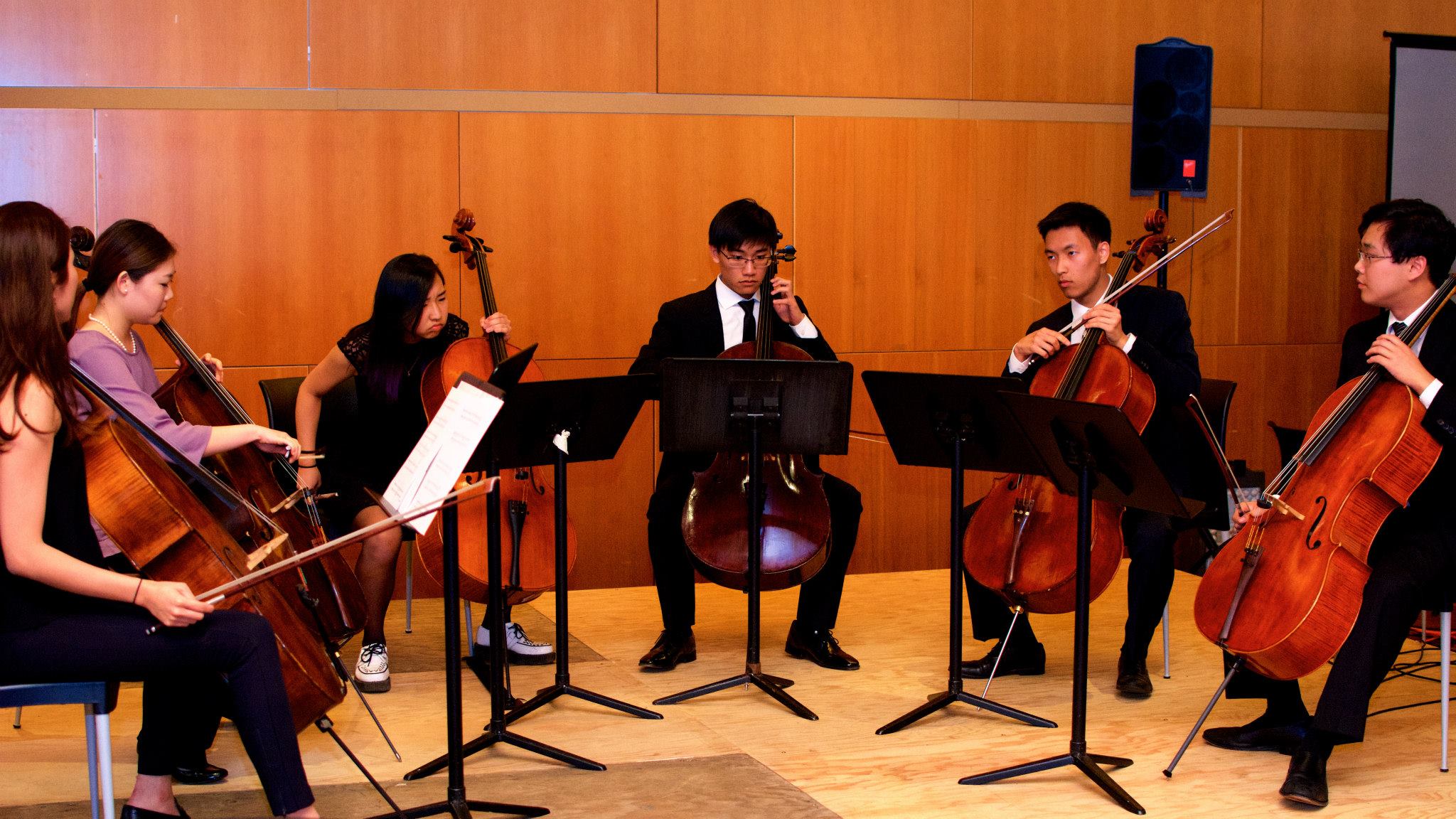 You'd be surprised at what we can do with our cellos, from making percussive beats to vocal-like harmonies. Recently, we were featured in the shows of various student performance groups, including those of a cappella ensemble Wildcats and dance troupe Bodyhype. We also performed at the 2016 Princeton University Art Museum Gala. Feel free to explore our website and learn more about our awesome members and past endeavors. We look forward to expanding our outreach and making more musical connections in the Princeton community and beyond.